With the 2021 edition of Docs Ireland in full flow day 2, saw a number of exciting events roll out to packed, in a socially distanced way, venues.  
Over at the Ulster Museum, two screenings dedicated to BBCNI's Spotlight, as part of an ongoing retrospective of the seminal investigative documentary series;  and a showing of Violet Gibson, The Irish Woman Who Shot Mussolini (2020), featuring the brilliant Olwen Fouéré, which highlights one of history's forgotten figures. 
The Black Box was home to this year's Out of Competition Shorts, as well as Mná Na Bpíob (Women of the Pipes 2021, TG4), which charts the history and qualities of that ancient Irish instrument, the wonderful Uilleann Pipes.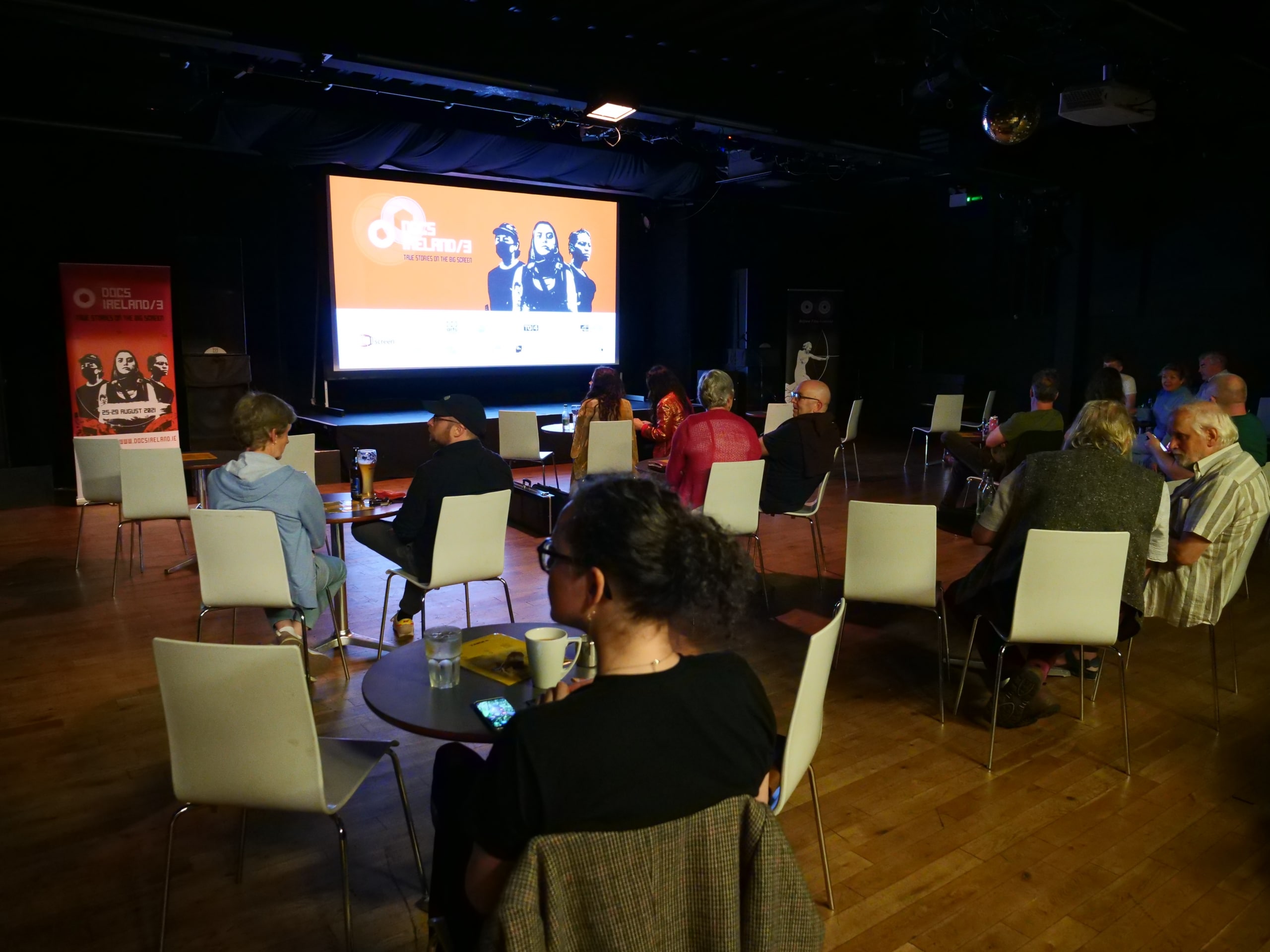 At the Odeon, Untold Secrets (2021) offered a rarely seen glimpse into the lives of survivors of the Tuam Mother & Baby Home.  Meanwhile at the Queen's Film Theatre the place was buzzing with masked and excited to be at a festival, film fans.  A host of screenings, including Notturno (2020), a kaleidoscopic look at life under conflict in the Middle East; Castro's Spies (2020), which unearths the thrilling story of an elite group of Cuban intelligence agents sent undercover to the US in the 1990s;  Earlier this year Mark Cousins presented the world premiere of his The Story of Film: A New Generation (2021), at Cannes, in it's first outing since then, thanks to Dogwoof, Cousins participated in a sneak preview / Q&A event in his hometown.
Stay tuned for more roundups and enjoy the festival.