We're honoured that highly renowned film writer and lecturer Mike Catto (BBC Radio Ulster) has chosen to preview a selection of Docs Ireland titles.  First up is our opening film, 'Jazz on a Summer's Day'.
'Jazz on a Summer's Day'                                
Released August 1959                  
85 minutes
Quite simply, this is not just a classic, this is the original template for every concert/music festival film ever since.  Newport, Rhode Island was an enclave of the rich (as you'll know if you've seen High Society). To hold an annual Jazz Festival there was, from the first one in 1954, controversial, partly because the Newport locals weren't into Jazz, partly because both black and white players performed on the same bill, and because it brought hordes of fans, some of whom were (a) young and noisy and (b) multiracial. Horror.
This film is not a history of the 1958 Festival, nor is it a social commentary on Jazz and its followers. It contains coverage of the main performers and their sets. That is what it was meant to do, and it delivers, offering stunning photography and sound, concentrating on the music. No commentary other than a few words from the concert's emcee. Yes, there are brief scenes of the locale, the sea, the 1958 America's Cup yachts and, sometimes, of the beaming audience, but it's all about a wide variety of styles of Jazz, from Dixie, through Gospel to Modern Jazz ( especially in the set with Thelonious Monk).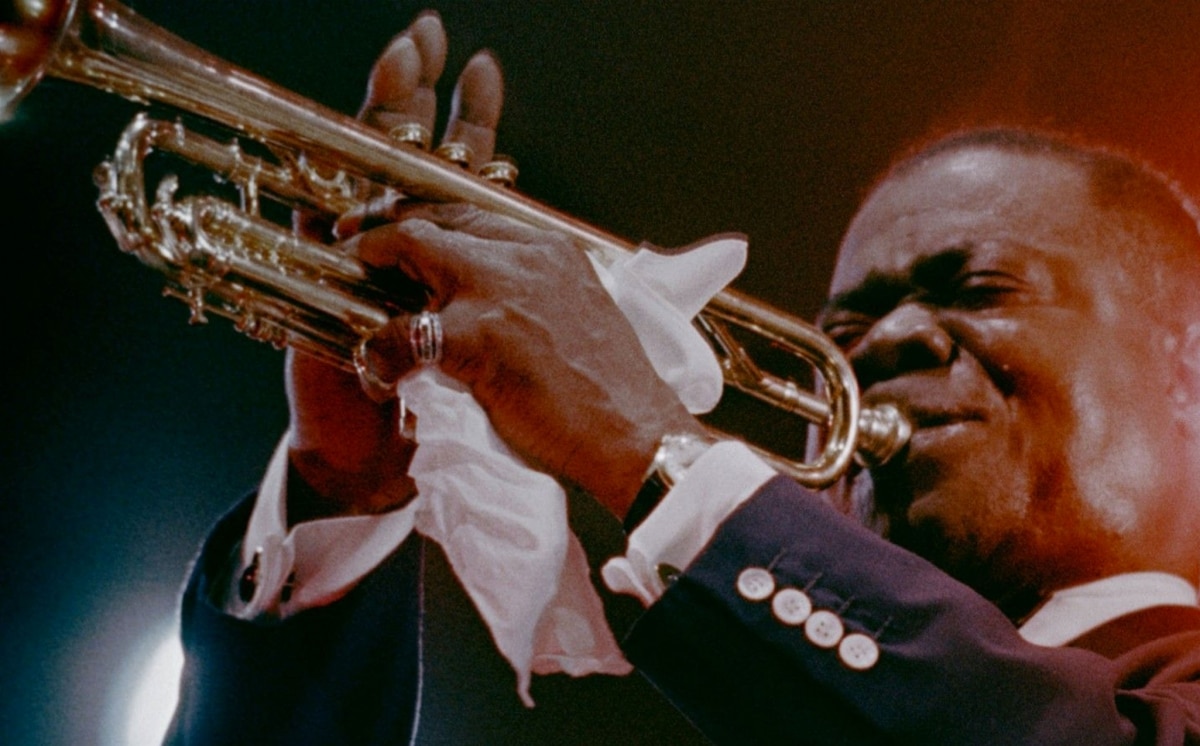 From the inaugural festival, the music had been broadcast on Voice of America radio (and avidly listened to in Europe as well as at home) , but there was a clamour for the performances to be seen as well as being heard, but the US TV networks were too scared to pick it up. Until this film, jazz and other popular music was usually confined to cameo interludes in film comedies or dramas, but this was to be a film record of an event and of a time.
It was filmed by the famous fashion and advertising photographer Bert Stern along with Aram Avakian. Stern knew how to compose the light and shade of the shots in an almost instinctive way. Later documentarians like Frederick Wiseman and DA Pennebaker often cited this film as a benchmark in catching the right mood at the right time.
The only shame is that the film is only 85 minutes long, particularly when you consider the list of performers. I give you a shortened bill, and I do it alphabetically so I don't favour one star over another. Louis Armstrong with Jack Teagarden, Chuck Berry, Eric Dolphy, Jimmy Giuffre, Mahalia Jackson, Thelonious Monk,  Gerry Mulligan, Anita O'Day , George Shearing and Dinah Washington.
Is there extra 16mm/35mm footage out there? The debate continues.
Watch it ( that's a sincere request, not an order) and then compare it with 2021's Summer of Soul (…Or When The Revolution Could Not Be Televised), compiled by Ahmir "Questlove" Thompson from over 400 hours of videotape of the 1969 Harlem Cultural Festival but never before seen. Even in 1969, the US Networks were too jittery to broadcast even highlights of an African-American celebration. Back in '58 it didn't seem to matter to the makers of this film. As Satchmo said, in, ahem, High Society, " And then you has JAZZ". And, in this film, you do, and a whole lot more.
Tickets for 'Jazz on a Summer's Day' at Hidden Huntley on Wednesday 25 August at 9pm are £8/£7 and available by clicking this link.